Remembering Garren Evans (April 15, 1971 - August 9, 2008), who helped create EcoSnake.com, a true friend of nature and amphibians and reptiles
ECOSnake Insights
Welcome to EcoSnake Insights! Your source of natural history, wildlife and ecological news in general and amphibian and reptile news in particular. Be sure and check this site often for new information! Please comment on stories you find interesting or would like to open for discussion.
The EcoSnake team wants to keep providing more information about amphibians and reptiles! You can help by making a donation! No amount is too small (or too large)!
Click Here
---
03.11.2013
Good news - Alligator gets new tail:
Posted by Frank - March 11, 2012
02.09.2013
Florida python hunt fails - questionable ideas usually end with questionable results:
Posted by Frank - February 0, 2013
01.31.2013
Fertility concerns for Henry, the 116 year old tuatara:
Fears Henry the tuatara might be infertile
Posted by Frank - January 31, 2013
01.24.2013
From National Geographic News the Florida python hunt is questioned…
Opinion: Florida's Great Snake Hunt Is a Cheap Stunt
Posted by Frank - January 24, 2013
01.24.2013
Floods cause South African Crocodiles to escape:
Posted by Frank - January 24m 2013
01.13.2013
Introduced invasive species are a problem not only for the Everglades but for all ecosystems, however, the Florida python hunt probably won't be effective and may cause more problems than it solves…
Python challenge draws 800 hunters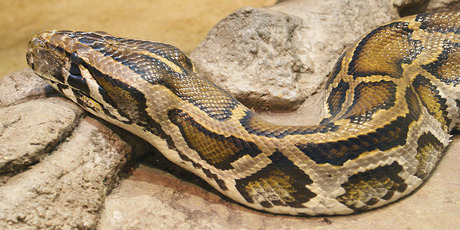 Posted by Frank - January 13, 2013
11.02.2012
Historical anaconda restored at British Foreign Office:
http://www.bbc.co.uk/news/uk-politics-20174582
11.01.2012
Excellent article from the Center for Biological Diversity on why rattlesnake roundups should be declared illegal:
Outlawing Rattlesnake Roundups
10.16.2012
Tuatara being released into the wild!
Video: Tuatara are back after 100 years
10.03.2012
Mamba painkiller 'beats morphine'
Posted by Frank - October 3, 2012